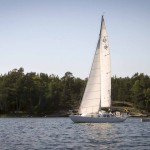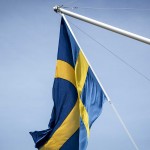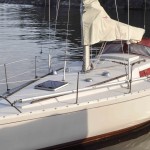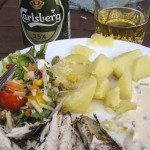 Typical itinerary:
– Rendez-vous at 9am at the metro station south of Stockholm Gullmarsplan
– 30min car ride with the skipper Pierre to reach the harbor on Gålö
– Short debrief on good practice to respect on a sailing boat
– Sailing until lunchtime. Depending on the wind, but probably around Ornö
– Stop at the edge of a desert island, shelter from the wind. Meal, dessert, coffee
– Baltic sea bath (advised but not required 🙂 )
– Sailing around the island of Ornö and return to port
– Drive back to Gullmarsplan around 18-19h
We take care of :
– A private skipper and the sailing boat (a Scampi 30)
– Transport by car to / from southern Stockholm (Metro station Gullmarsplan)
– Lunch, dessert and coffee and snacks (ecological ingredients / bio)
– Safety jacket
You should dress according to weather conditions. Even in summer, it is advisable to take a warm sweater and a waterproof jacket, and a swimsuit 🙂
If you wish, we can also take care of:
– Transport to / from your hotel in Stockholm (surcharge)
Who Is this activity for?
This sailing day is suitable for everyone, with or without experience of the sea and sailing. Pierre adjusts the pace of the day according to yours. Our yacht is suitable for all levels and is recognized as a very good and safe boat.
To see, to do:
– Steer the sailboat and sail in the Baltic sea as a true viking
– Swim in fresh and often above 20 degrees water of the Baltic sea
– See seals, eagles, deer or elk (the archipelago is populated by many animals)
– To try fishing from a rock or the boat hoping to catch a perch
– Learn the basics or improve your sailing notions
– Admire the unspoilt nature of the Stockholm archipelago, but also the architecture villas recognized worldwide
– Come back in the evening full of memories for life
[metaslider id=1758]